In celebration of the Haitian-American Institute's 76th year in service to our community,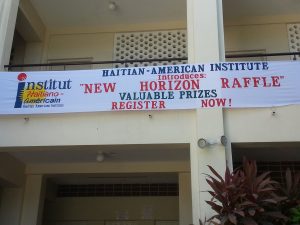 we are happy to announce the details of our first-ever raffle, benefiting students who register by April 22, 2018, and pay their tuition in full.
The drawing will take place on Thursday, April 26, and valuable prizes will be given for 1st, 2nd and 3rd place winners.
Students who register after April 22 will not receive a raffle ticket, so register now, or by April 22nd!
Students who pay online, simply present your receipt to the cashier to get your raffle ticket.
GOOD LUCK EVERYONE!