Mr. Samuel Victor is the proud winner of the first Teacher of the Session contest!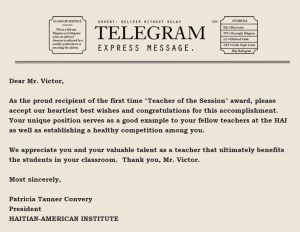 May he, and the winners of the three remaining contests this year, continue to work hard to fine-tune their teaching skills so they are in a position to win the big prize at the end of the year!
A special congratulations was sent by HAI President, Mrs. Patricia Convery.