On Saturday, May 5, a meeting was held for parents outside the D-LICIOUS Snackbar to outline the Summer Enrichment Program for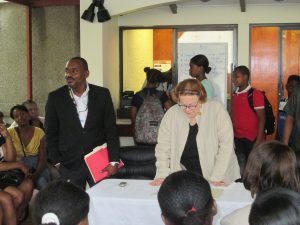 Young Adults.
Many parents came with much enthusiasm and interest in the special PACKAGE DEAL program that begins on 10 July and runs through 24 August.
We are still working on the details of this Summer Enrichment Program which will incorporate new ideas to make this a rewarding experience for everyone involved.
More to follow!