What job is that, you ask?  The job of learning!  Learning takes commitment, discipline, and focus.  Not to mention a host of other factors.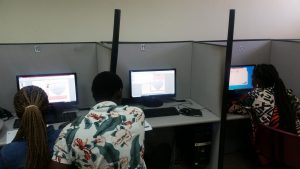 Plus, we often need a place to learn, where professionals can teach their skills.  The Haitian-American Institute is just such a place. In the heart of Port-au-Prince, the Haitian-American Institute has offered English learning classes since 1942.  That's 78 years!  How about that for commitment, discipline and focus?
We congratulate all of our students, every day, who make the oftentimes immense efforts, not only financially, but physically and mentally, to just SHOW UP at the campus, apply the seat of their pants to the chairs, and LEARN, develop themselves, expand their horizons.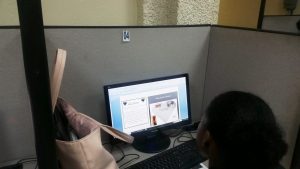 Today's COMPUTER CLASS is working in almost real time with the HAI-IHA webmaster to post some information about themselves.
Enjoy!