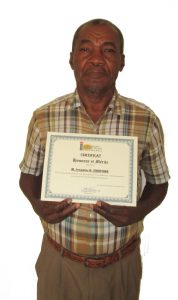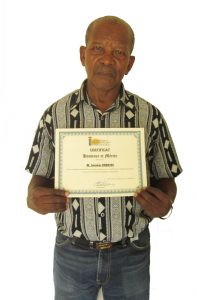 We would like to recognize two long-standing and loyal gentlemen who have worked in the HAI Custodial Department since the 1990s. It is thanks in large part to their steady efforts that the HAI campus remains in good shape.
Mr. Jeancius Jentilien began in 1995 and worked 26 years.
Mr. Louinor Nazaire began in 1999 and worked 22 years.
Both have merited retirement and will receive a monthly pension.
We thank you both very much for your good efforts over the many years you have devoted to making the HAI a shining oasis in Port-au-Prince.