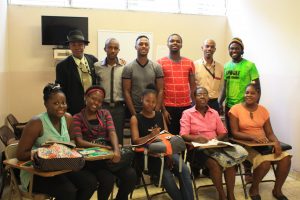 After a student completes the first eight classes (E010 – E080), the student is eligible to continue to pursue a Certificate in English as a Second Language by taking the next four advanced classes in the Certificate path:  Listening and Speaking 110, Listening and Speaking 210, Reading, and Writing.  These four classes are mandatory for Certificate completion.
The tuition for each of these advanced Certificate classes costs the same amount of money as the program category it falls into. For example, a new student taking a placement test and going to an advanced class in the Regular Program category would pay $170 USD at 9:10 a.m., whereas a new student in the Saturday Intensive Program category would pay $220 USD. A student in E080 who passes for an advanced class will pay the amount indicated minus $20 USD.
All the advanced classes are offered every day and at each working hour.  However, if the turnout for an advanced class is less than 4 students, we usually encourage them to select another hour.
Listening and Speaking 110 is a pre-requisite for Listening and Speaking 210. A student cannot take Listening and Speaking 210 as the first advanced course. However, Reading and Writing classes can be taken before the two Listening classes.