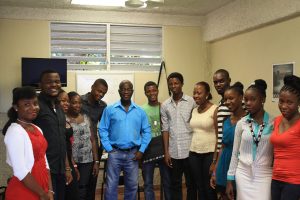 It is possible for a student to begin at a low-level or non-existent level of proficiency and, within 2 years, speak, read and write English in a useful and professional manner.
HAI offers a multitude of classes to advance proficiency at every stage along the path of learning the English language.  There are beginning, intermediate and advanced classes to choose from every semester, along with a large selection of class times.
Many students take all the courses which lead to a CERTIFICATE IN ENGLISH AS A SECOND LANGUAGE.  This entire program can be completed in as little as 2 years by following the INTENSIVE path.  By following the REGULAR path, a CERTIFICATE can be earned in 3 years.  The Certificate is accomplished by successfully passing the eight REGULAR, ACCELERATED OR INTENSIVE courses (E010 – E080), followed by successfully completing the four ADVANCED courses of Listening & Speaking 110, Listening & Speaking 210, Reading, and Writing.
If you are a new student and you already speak some English, it is most likely necessary for you to take an Evaluation Exam so that we can properly place you in the right level class for your skills.
Please see our Frequently Asked Questions (FAQs) section for more answers to questions you might have.
When you're ready to pay for a class, you can use our Secure Online Payments link, shown on each class page, and also available by clicking here.
Note:  Tuition fees, class schedules, and/or testing dates are subject to change without notice.