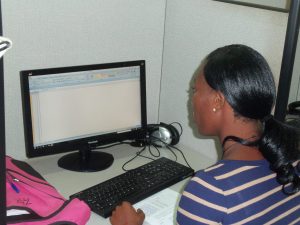 We offer TOEFL and SAT Preparation courses on Saturday and Sunday.
TOEFL Preparation classes are highly recommended  for those wishing to go on and take the TOEFL test.
We also offer SAT Preparation classes which help a person navigate the structure of the test and prepare accordingly.
For information about GRE, CLEP, and PRAXIS, please contact us at academics@haitian-americaninstitute.org
Note:  The Haitian-American Institute is an international center for TOEFL, SAT, and GRE.  We  make sure that none of the actual Preparation class instructors participates in the test administration so as not to create any conflict of interest.